Creative Exchange is a social enterprise that specialises in building partnerships and networks to help small, largely creative entrepreneurs and organisations develop and grow. We understand the culture of young business and the new wave entrepreneur and find innovative ways to support them in learning how to negotiate the world of commerce. We are part of Impact Hub, an international network with co working spaces in all our partner countries, which serves our target group.
Creative Exchange has also worked with creative people and arts organisations for over 10 years on a variety of programmes and projects both private and publicly funded. It works alongside creative people, social enterprises and business enterprise agencies offering a range of specialist help in order to develop effective, profitable and sustainable businesses.
EU PROJECTS
WIFI Women in the Film Industry
Creative Exchange Lead Partner For 8 EU Partner Countries
November 2020 – November 2022
Within the film industry, gender inequalities relating to biased representation and pay are arguably systemic and pervasive ,In a briefing to the European Parliament in 2018. Between 2012 and 2016 just 19.6% of films were directed by women. Roles that are traditionally associated with women, such as editing and costume design, are seeing a female over-representation while women are under-represented in areas such as sound, image and music.

For over a decade the European Parliament has consistently encouraged the dissemination of films directed by women while the European Commission now measures the participation of women in key roles of projects receiving support under Creative Europe's Media strand. Sweden leads the field in national regulatory policies and this has resulted in critical acclaim being achieved by Swedish female filmmakers over of the past decade. The representation of women in film projects can be gauged by a test known as the Bechdel or Bechdel-Wallace test. A film passes the test if if features at least two women talking about something other than a man. Every Star Wars movie, the entire Lord of the Rings Trilogy and all but one of the Harry Potter movies fail the test.

Gender bias has been shown to begin with the script. A 2017 research piece sampled 1000 scripts and showed that male characters had over 37,000 pieces of dialogue compared to just 15,000 for females. There were also 4,900 male characters as opposed to 2,000 female. This was hardly surprising when one considers that male scriptwriters were found to outnumber female by 7-1. A study from Le Lab – Femmes de Cinema – identified a geographical divide in Europe between north and south. Sweden, Germany, the Netherlands and Austria had the highest percentage of gender equality in film while Spain, Portugal, Italy and Greece performed most poorly. Eastern European countries fell between both groups. Eurimage stats reveal that 2015 found just 29% of creative roles occupied by women with just 27% of eligible projects having a female director. In addition, the average budget of funded projects was 40% less where a female director was involved and female directors were paid 23% less than males.

Although film schools are seeing almost as many women (44%) graduating as men, the average proportion of female directors in the industry is under 20%. "The sheer scale of gender inequalities is such that awareness-raising actions alone seem unlikely to bring about substantial change. It appears therefore essential that proactive solutions be proposed to start redressing the imbalances with the aim of achieving a widespread and lasting improvement. There is a real recognition across Europe of the inequality with in the film industry and a genuine desire to remove this historical, entrenched bias. For young women, with an eye to a future within the industry, it is crucial that equality is embedded into their reality.

There are a number of issues that need to be addressed to encourage and copper fasten the resolve of women to tear through the celluloid ceiling. The Women In Film Industry (WIFILM) project seeks to address a number of issues highlighted by women in film themselves as being major contributing factors to their low representation in this industry sector which has an annual global budget of in excess of 100 billion dollars.

WIFILM will develop a curriculum comprising 5 short-form 'taster' courses that outline the key administrative, creative and technical roles and positions in the film production process; a case study library of successful women in film will be developed for use as an active guidance resource; an in-service training programme will be developed for VET tutors; and a WIFILM MOOC and Community of Practice.
FARCE
Creative Exchange Lead Partner For 8 EU Partner Countries
November 2020 – November 2022
There is no doubt that education has a serious role to play in the 'Politics of Persuasion', as we seek to find new ways, not simply of helping people understand the climate crisis, but also the part that we, as concerned citizens, can play in changing behaviour and contributing to an overall solution for a healthier planet. However, just as education has its part to play in the climate change challenge; rational argument, creativity and humour are also effective tools of persuasion. Intelligent Disobedience can serve as one of the most effective and inspiring methods to bring about long lasting social change in the face of 'hard and soft resistance' by hardline climate sceptics and the all-too-often 'profit first, people last' corporate forces. Few people would refute the assertion that climate change is one of, if not the most important challenge facing our civilisation today. Much of the current debate surrounds what might be the contributory causes of the problem, and what we as individuals can achieve in terms of a sustainable solution.
In December 2019, EU leaders approved the goal of achieving an EU zero carbon target by 2050. The European Council stressed that climate change, pollution and the ever-increasing demand for natural resources are endangering the wellbeing and prospects of present and future generations. All around the world and in the media, we see examples of influential movements speaking up about environmental issues and protesting the climate change crisis; ranging from Greta Thunberg's School Strikes movement, to Greenpeace & Friends of the Earth, and to more radical groups such as Extinction Rebellion. Hard reporting often results in a newsfeed dominated by negativity; this is in addition to wave after wave of fake news reports, pandemic updates, political disinformation and mortality stats.
The objective of the FARCE project is to propose a new, 'infotainment' based approach by re-calibrating today's negative news flow. Not making light of serious issues, but dealing with them in new thoughtful, humorous and educational contexts; might well be the key to making people wake up, take notice and act upon the crucial issues of the day such as the climate crisis, and engage with them in a more meaningful way; such is the power of satire.
Changing habitual behaviour is not straight forward, the road of satire and comedy to address serious topics is littered with many victims. To introduce this new and radical approach to the educational setting requires considerable care and attention, and that challenging the overall hegemony, no matter how entertaining, is rarely without peril. Currently, and with potentially disastrous effects that might even rival climate change; societies the world over, seems more divided than ever.
Both our real and virtual lives have become ever more split into seemingly tribal factions, with wounded combatants often retreating to their personal safe spaces, social media bubbles or political echo chambers. We need to ask ourselves, our friends and even our perceived rivals: Why is this the case? Whether it's scientific controversy, religious fundamentalism, climate change science or the origin of a global pandemic; the thought experiment can still be proposed.
In a learning context, humour is proven to ease tension, with the power to make audiences more receptive to what they are hearing; namely 'the message'. Academic studies have shown humour can activate the brain's dopamine reward system, stimulating goal-oriented motivation and long-term memory. This means that humour can in fact improve information retention in students of any age. A decades long research also indicates that humour can increase the strength of human connections, and that 'non-aggressive, relevant, appropriate humour appears to be a helpful learning tool.' (A Review of Humor in Educational Settings, 2011)
To bring about change requires action, this should be on the collective and policy levels, but also on the individual level; where people's habits of consumption need adjusting. FARCE can achieve this by; sharing pedagogical best practice for those working in formal, informal and non-formal adult educational settings; designing bespoke in service training for those working in formal, informal and non-formal educational settings and developing a Comedy Compendium of resources that will address a number of critical topics of the climate change challenge using satire and comedy to raise awareness, change behaviour and lighten our daily newsfeed!
ICE CAP – WASTE NOT WANT NOT
Education families about the effect of their actions on the circular economy
Creative Exchange Lead Partner For 8 EU Partner Countries
In 2015, the European Commission established a unique comprehensive strategy, the Circular Economy Package, aiming to close the resource loop by introducing measures covering the whole life-cycle of products and materials – from production and consumption to management of waste and its re-use as secondary raw materials in the economy. The suggested measures also tackle climate change with energy savings and reduced greenhouse gas emissions, and include the first-ever European Strategy for Plastics. The Commission has delivered more than 90% of the 54 planned actions. A circular economy is part of the modernization and transformation needed for the EU to become the world's first major economy to go climate neutral by 2050, as per the long-term strategy put forward by the Commission in November 2018. Furthermore, the European Commission is currently reflecting on which steps are now needed to make Europe ever more sustainable.
Families are one of the biggest consumer groups in Europe and household waste accounts for 8.9% of all waste generated. This doesn't take into consideration the waste created by those who produce the products and services that families consume on a daily basis. In 2016, the total waste generated in the EU-28 by all economic activities and households amounted to 2 533 million tonnes; this was the highest amount recorded for the EU-28 during the period 2004-2016 with over 5 tonnes of waste generated by each EU citizen.
Educating families is arguably one of the most beneficial things that could be done to reduce the overall environmental footprint of each individual. However, there is little value in educating some family members in the hope that they will impact the behavior of others. Educating families about the circular economy needs to happen in a whole-of-family approach and this can only be achieved through the design and implementation of a new comprehensive family learning programme that provides different learning materials and resources that are attractive and up to date.
The 6 project partners will develop a compendium of family learning resources for all different family members in appropriate media formats for each age group. They will also provide in-service training for adult and community educators who are the main multipliers in the project and induction training for parents to help them implement the family learning model proposed. All resources will be available online through an online interactive portal.
ARTISTIC LICENCE
Creative Exchange Lead Partner For 8 EU Partner Countries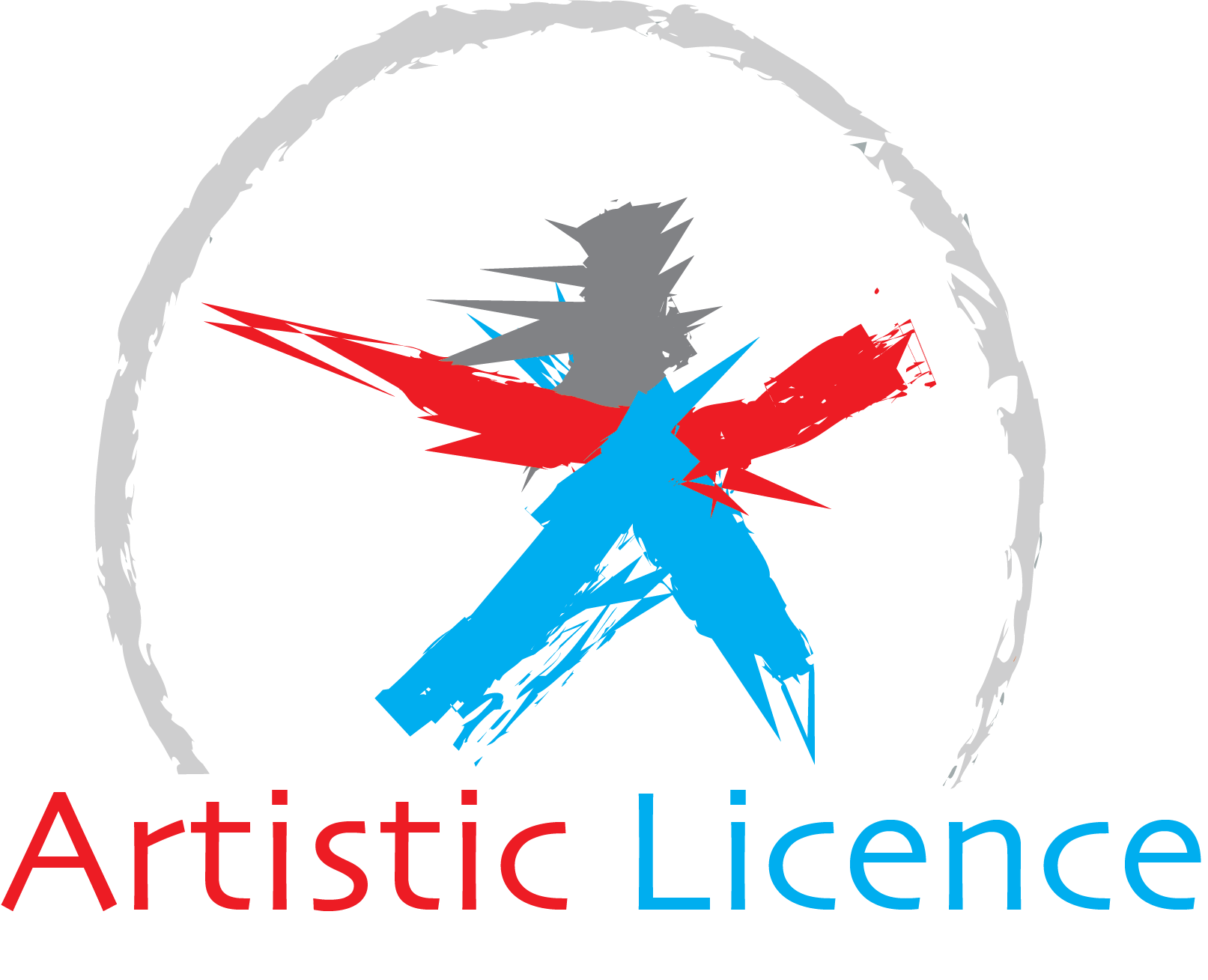 The objective of the Artistic Licence project is to use a unique blend of different performing arts disciplines to develop bespoke training resources that support key competence acquisition among the growing marginalised adult and migrant communities in Europe. To achieve this partners will consider the in-service training needs of educators to enable them harness the full potential of these alternative methodological approaches.
Supporting communities in assisting migrants to integrate into society
European societies are prosperous and affluent places to live offering high levels of social protection and ranking highly in terms of wellbeing, human development and quality of life. The EU is in full recovery mode experiencing strong growth and the lowest levels of unemployment since 2009. Despite this there are many Europeans who are still concerned for future generations with growing threats and uncertainties both at home and abroad; increasing inequalities and a growing gap between the haves and the have-nots; a resurgence of racism and xenophobia; and the viral spreading of misinformation and fake news. Building common values into all learning environments can help mitigate intolerance, polarisation and divisive nationalism.
Europe is still dealing with the fall-out from the largest refugee crisis since World War II. The mass migration of people and the tensions arising from this merging of different cultures is threatening the continents unity. Specific national compensatory programmes that support an increase in the numbers of refugees and asylum seekers contribute to the heterogeneous nature of European society. High quality education enhanced through transnational cooperation is critical if Member States are to successfully reduce inequalities; foster inclusion, and build stable and democratic societies. There is an increasing recognition of the need to achieve better integration of migrants and making a success of migration is a priority objective for all concerned.
Heterogeneous learning groups within Member States are increasingly characterized by difference. It is commonplace for adult educators today to work with learners from different educational backgrounds; with variations in the level of school education completed; and with different degrees of motivation and willingness to learn. The difficulty of the task is often exacerbated by language barriers and social and cultural differences. While it is agreed that education plays a central role in safeguarding the foundations of European society, supporting social cohesion, enhancing the emergence of a common sense of belonging; and strengthening people's confidence in public institutions and in our democratic systems; the challenges faced by educators today are unprecedented in the Europe of this modern era.
HEADS UP
Creative Exchange Lead Partner For 8 EU Partner Countries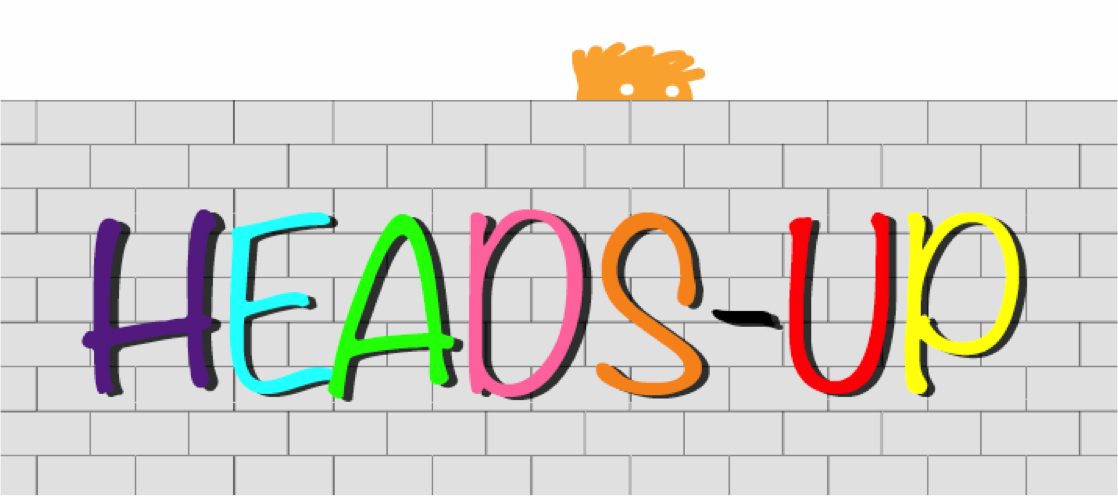 The internet is now the leading entertainment and research platform having taken over from conventional media forms such as TV, newspapers, books and magazines. Most people carry a smart phone and have access to tablets or laptops and, therefore, have constant online access. Social media platforms are easy to use, free and fast, enabling individuals and organisations to reach into every home and to target their messages to millions. This virtual cosmos provides unlimited opportunities for sexual predators, political and quasi-religious fanatics, and Internet trolls intent on grooming young people who are most often the primary target audience.
Extremist organisations have developed calculated and sophisticated strategies to radicalise, recruit and even train people through social media platforms.
The media-savvy generation is becoming increasingly addicted to competitive online gaming where much of the action takes place in hostile environments. The pro-aggression attitude within the on-line gaming world promotes bullying and harassment as well as contributing to homophobia, racism and misogyny.1 Gaming has been identified for many years as a way for organisations to interact with young people.
http://beyondbullies.org/2015/02/cyberbullying-video-games/
These are all issues that front line educators and youth workers are expected to address with their target groups. Young adults need support in any type of education but the vast and ever developing online world poses many challenges and potential dangers. HEAD-UP want to build the skills of front line workers through in-service training and a series of simulated videos that explicitly demonstrate those online threats. This practical, user-friendly set of resources will enable educators to support their target groups more effectively by teaching them how to identify and address potential radicalisation and grooming tactics.
The project targeted teachers and front line workers dealing with young adults in all educational settings and adults at risk of online threats and radicalisation.
The final conference was held on Brighton in June 2019 It attracted educators , community leaders , security forces , parents and health professions .
The guest speaker was Lorin Lafave who's son was groomed on the internet and murdered.
SHADOWS
Creative Exchange Lead Partner For 8 EU Partner Countries
Entrepreneurship drives innovation, competitiveness, job creation and growth. It allows new innovative ideas turn into successful ventures and can unlock the personal potential of individuals. The Entrepreneurship Action Plan 2020 (EAP 2020) states that "investing in entrepreneurship education is one of the highest return investments Europe can make" and the Europe 2020 strategy recognises entrepreneurship and self-employment as key for achieving smart, sustainable and inclusive growth.
To bring Europe back to growth and higher levels of employment, Europe needs more entrepreneurs. EAP 2020 sets out a number of actions to be taken to support entrepreneurship in Europe including "developing entrepreneurial education and training" and "identifying positive role models".
Young people have been hit hard by the global economic crisis and youth unemployment levels remain persistently high as the recovery in Europe advances slowly. Youth unemployment rates at the end of 2015 in partner countries One stark feature of the current employment crisis is the high number of graduates currently out of work or working well below their skill and educational level. In the words of one commentator "this is painful human face of the crisis as world's best and brightest are wasted" (Angel Gurría, The Times).
On top of being essential drivers for diversity, the cultural and creative industry sector is one of Europe's most dynamic sectors comprising highly innovative companies and contributing approximately 2.6% to EU GDP. It is a sector with high growth potential and provides quality jobs to over 5 million people (Eur-Lex: Green Paper – Unlocking the potential of creative industries, 2010). Cultural and creative businesses often contribute to boosting local economies in decline, contributing to the emergence of new economic activities, creating new and sustainable jobs and enhancing the attractiveness of European regions and cities (DG Enterprise – Working Paper 2011). EU cohesion policy has recognised the multifaceted contribution of the cultural and creative industry sector to its strategic objectives of convergence, competitiveness and employment.
Philip Land 2016
PRODEST
Story telling- Young Entrepreneurs
Creative Exchange Lead Partner For 8 EU Partner Countries
Entrepreneurship is recognized as a powerful driver of economic growth and job creation: it creates new companies and jobs, opens up new markets, and nurtures new skills and capabilities. One of the main recommendations by the EU Commission Entrepreneurship 2020 Action Plan (2012) is to promote entrepreneurial education and training, however, the uptake and the effectiveness of entrepreneurship education in Europe are still far from being fully satisfactory. This is mainly due to lack of suitable materials and lack of skills in trainers.
Storytelling is a very effective methodology because it brings together the rational and the emotional, and elicits identification and emulation in the listener. The growth and ubiquitous diffusion of the web makes it possible to use digital storytelling in the training and educational field to great effect.
This project developed a sense of initiative and entrepreneurship with a number of videos and resources in different formats. Young entrepreneurs tell how they started their business, what challenges they face and what skills they need in their day-to-day activity. The videos found on YouTube and can be accessed by educators and trainers in their activities with NEETS, apprentices, students in secondary education, or university.

Building creative clusters
We have successfully built an active and sustainable creative sectors in the various parts of the country that have prospered and grown attracting new businesses into the area and generally aiding the regeneration of dilapidated and unloved areas.
OUR CLIENTS
We work with a wide cross-section of the creative and cultural industries and sometimes in sustainable tourism We work on regeneration projects and in hard-to-reach sectors. We work with councils, universities colleges training organisation examining bodies , charities and social enterprises.
Working with Businesses
Through our mentoring and support programmes we provide innovative businesses with the assistance they need to flourish and grow by understanding and eliminating the frustrations they experience when accessing public business support systems.
Through our programme ANIMATE which works internationally, we help the creative entrepreneur deal with the business issues that are often a barrier to growth within this sector.
Our business planning service helps growing businesses formulate medium and long term objectives and get them ready for investment or additional funding.
Through our mentoring and support programmes we provide innovative businesses with the assistance they need to flourish and grow by understanding and eliminating the frustrations they experience when accessing public business support systems. helping growing businesses formulate medium and long term objectives and get them ready for investment or additional funding .
Our work in building creative clusters:
We have successfully built an active and sustainable creative sectors in the various parts of the country that have prospered and grown attracting new businesses into the area and generally aiding the regeneration of dilapidated and unloved areas.